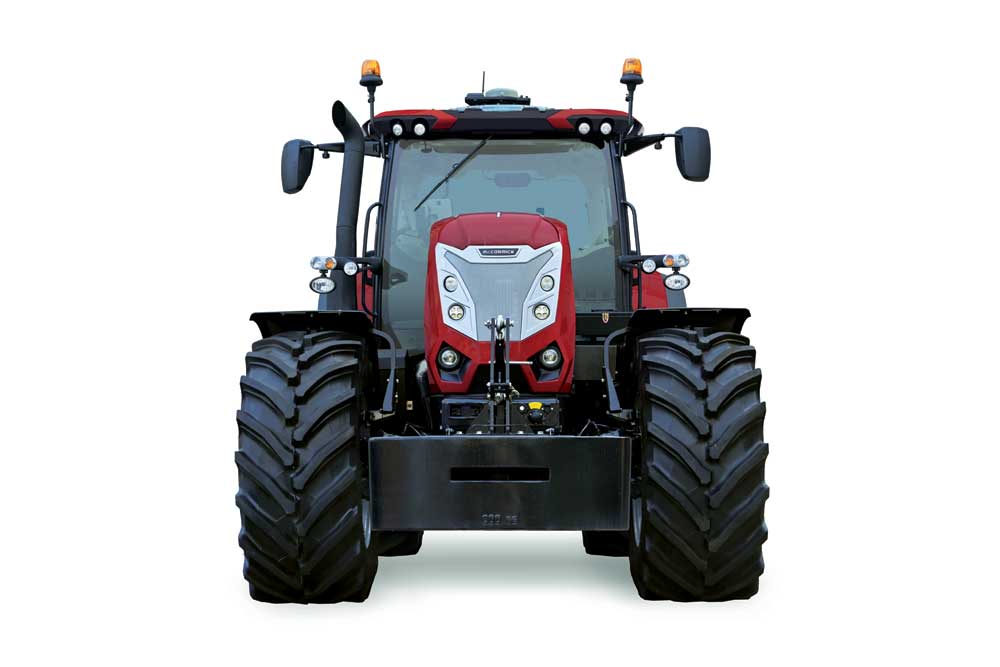 McCormick

SEMI-ACTIVE CAB

Cab Suspension, the new semi-active cab suspension system isolates the tractor body from the wheel vibrations induced by uneven ground conditions, ensuring maximum ride comfort and safety on all terrains.

The Stop&Action system integrates the De-clutch function into the brake pedal. This allows the operator to stop the tractor without depressing the clutch pedal and without using the power shuttle. Using the Stop&Action system combined with the APS function, the P6-Drive transmission ensures a smooth driving, comparable to that of a CVT transmission.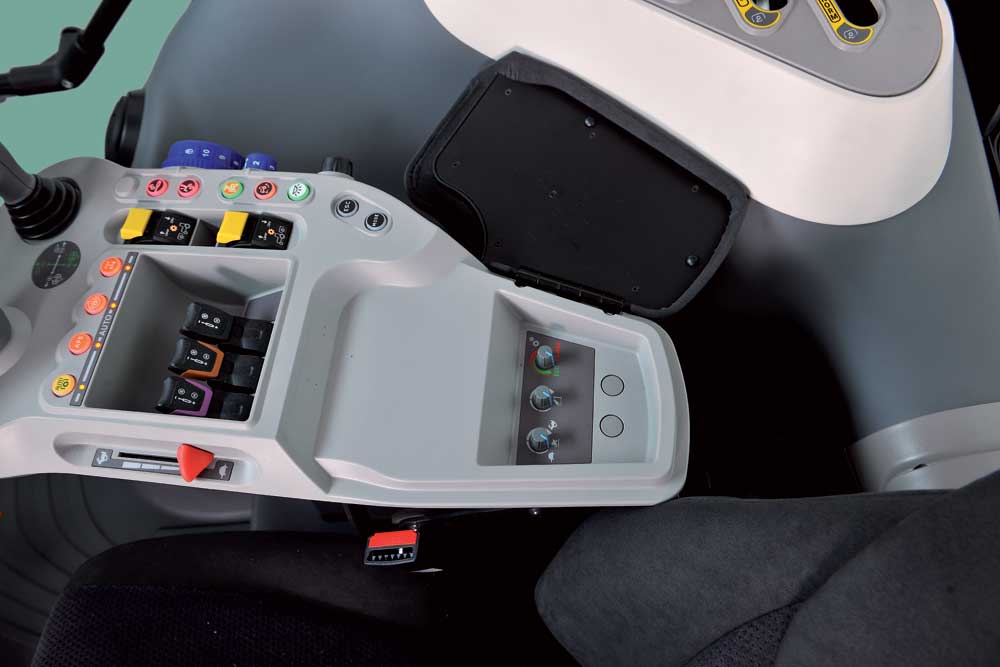 Smart

APS Auto Powershift

On the X7 range, the P6-Drive transmission can be controlled both manually and automatically. Based on load conditions, engine speed and rpm, the Auto Powershift (Smart APS) facility allows the operator to automatically select the right gear in each range for best performance and optimum fuel economy. The Smart APS dial in the armrest allows the engine speed parameters to be adjusted from an ECO through to a Power setting
McCormick

FLEET MANAGEMENT
Fleet Management is the telematic system that lets you monitor the key tasks of your fleet of tractors to maximise efficiency.

What are the advantages of Fleet Management?
monitor your fleet in real time, as you receive constantly updated information and data on the activity of your machines;
analyse data to determine operating costs and optimise returns;
rely on remote diagnostics and servicing to quickly identify and resolve any issues with the machines.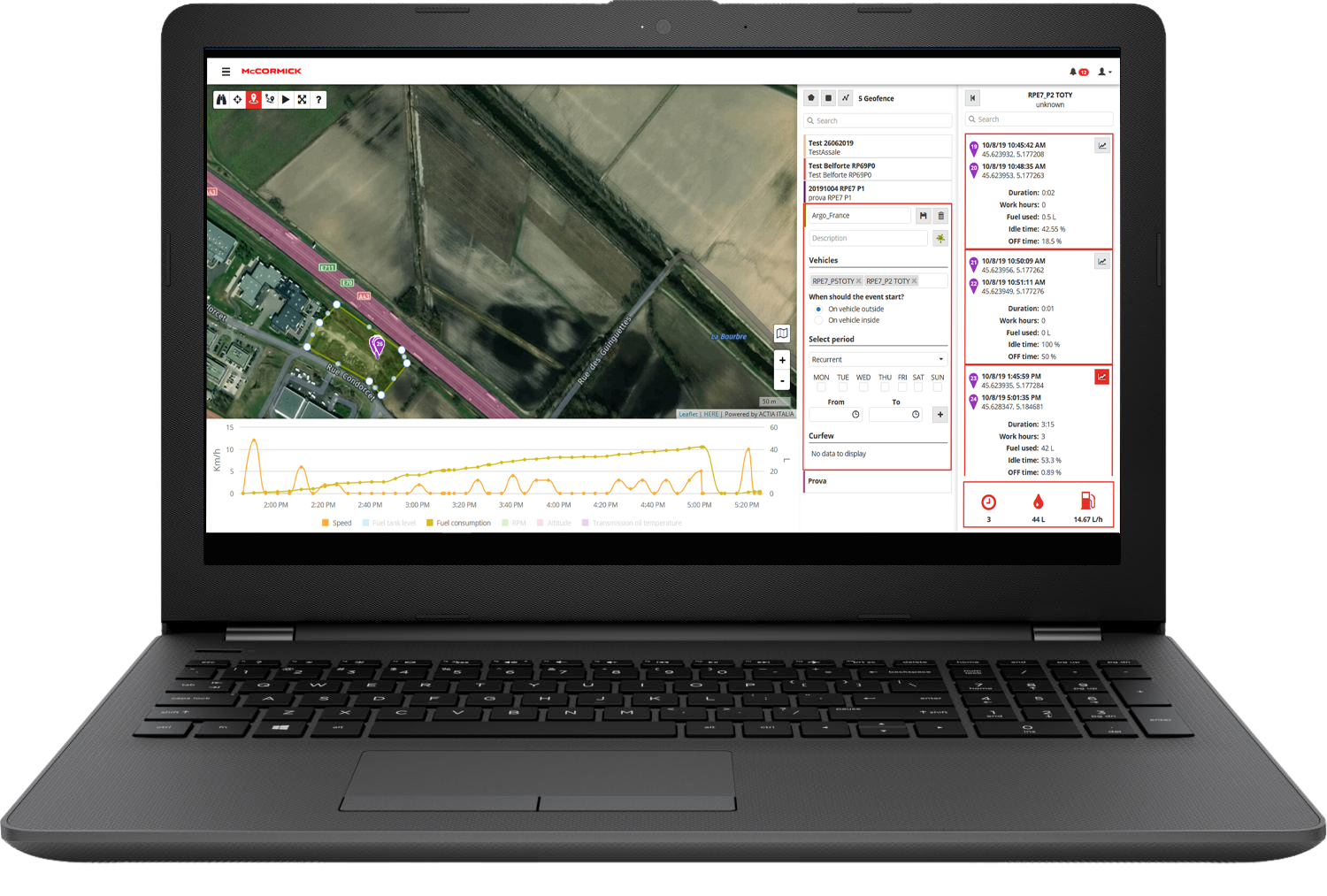 The latest in technological advances

Each McCormick tractor reflects the passion and dedication of those involved in designing, testing and producing our incredible line-up of tractors. We are unmatched in performance, technology, comfort, and capabilities.
The VT-Drive transmission is a continuously variable transmission (CVT) developed by McCormick that provides an infinite number of speed ratios from zero to the maximum speed permitted in the country of use.
The ISOBUS system allows communication between tractor, implement and on-board computer by synchronizing the data exchange for improved operating efficiency.
Unequalled visibility and total comfort

When sitting behind the wheel, you will enjoy the panoramic view only a Premiere Cab can provide. The VT Easy Pilot proportional controller allows the operator fingertip control of all tractor functions.
The air-suspended swivel seat with antivibration system and backrest ventilation combined with cab and independent front axle minimizes shocks ensuring the operator superior ride comfort in any condition. The automotive-grade fit and finish further enhances the operator comfort.
The cab is pressurized to keep a clean, dust-free environment, while a highly-efficient automatic climate control maintains the desired cab temperature whatever the outdoor weather conditions.