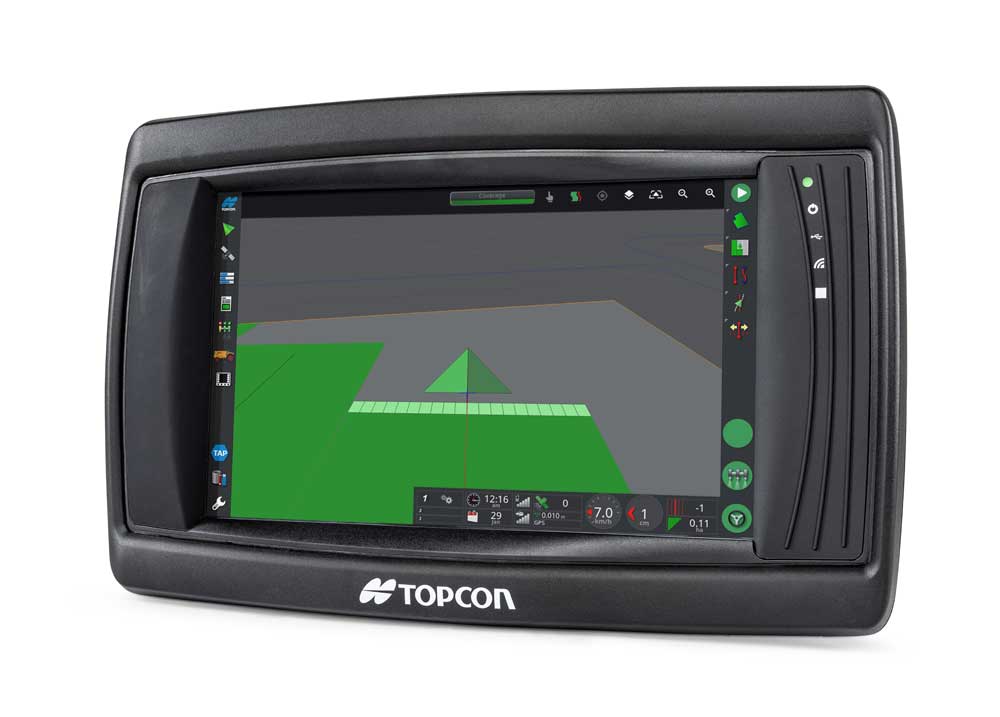 Topcon XD (7 in.) and XD+ (12.1 in.) touchscreen consoles including revamped proprietary (Horizon) software and Topcon Agriculture Platform (TAP) integration, allows full-feature customization, so customers can optimize investment by paying only for capabilities they need. Off-the-shelf unlocked features include Guidelines, Tasks, ISO-UT, and TAP Fields. All additional Horizon OS features are easily accessible and unlockable utilizing TAP via the console or personal device. Coupled with Topcon receivers, steering control, and correction services; the new level of customization provides flexible guidance solutions, priced right. With the complete Horizon OS feature-set including compatibility with the full-range of Topcon sensors and application control technology, the XD consoles are ready for even the most progressive operations.
The X25 features the same farmer-friendly on-screen navigation menus, drag-and-drop mini-views and user configurable dashboard as its bigger sibling, the X30. It can simultaneously display 3 separate functions on-screen and is rugged, reliable, easy-to-use, and offers ISO compatibility. It allows adoption of precision farming practices into more operations to lower input costs, increase machine automation, and enable higher operational efficiency. The X25 is available with feature packages that provide flexibility for virtually any size operation.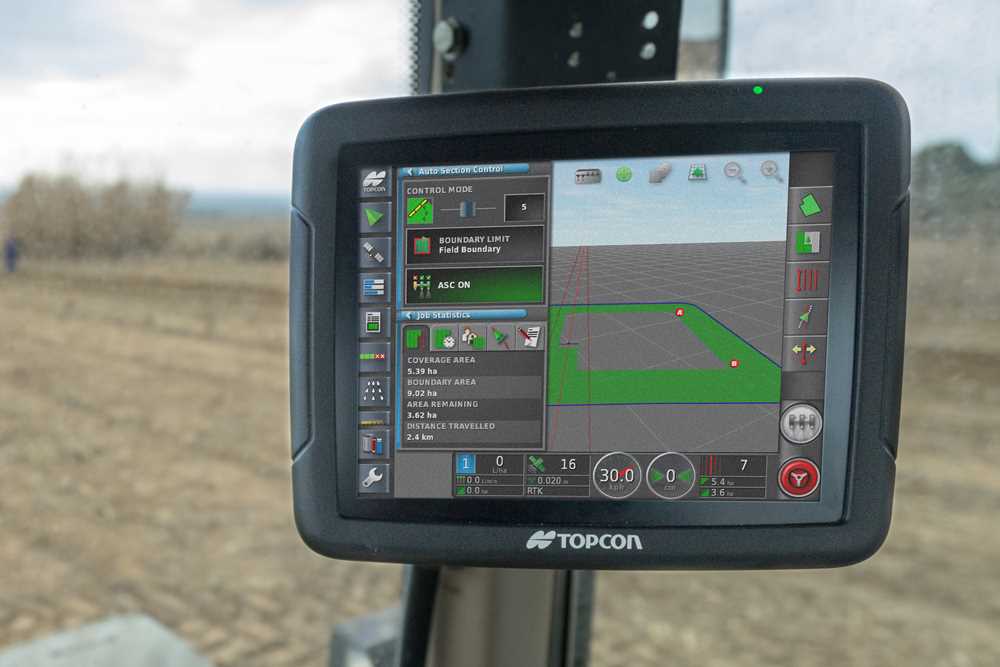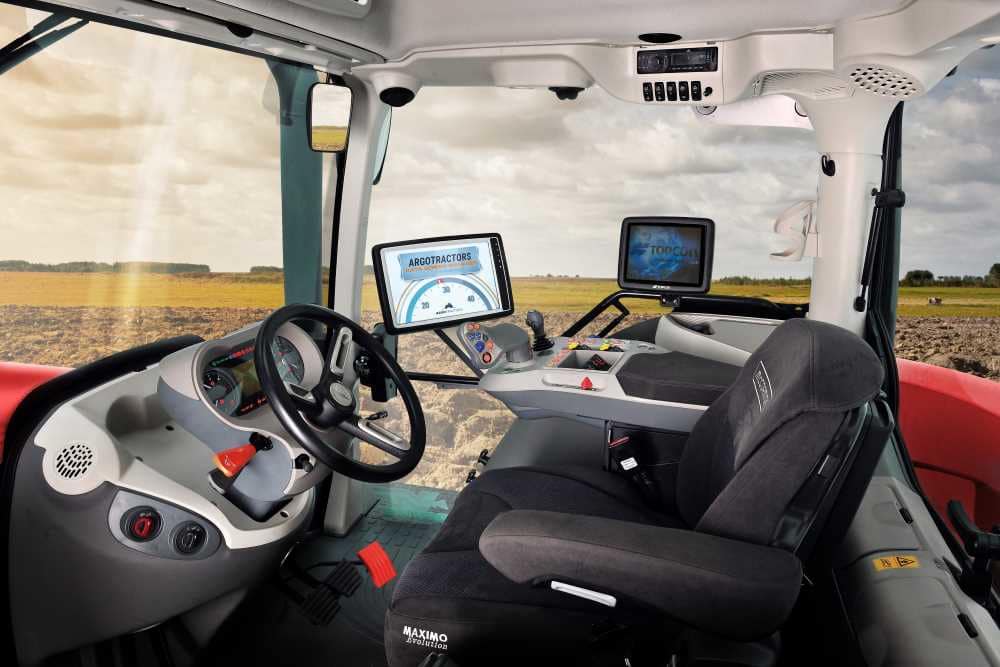 Premium Console for Leading Control designed for the most demanding conditions and cutting-edge operations.
The X35 is easy-to-learn, easy-to-use, and easy-to-upgrade as your needs grow. Coupled with Topcon guidance, sensing and control, and connectivity solutions, it sets the bar for precision agriculture interfaces.
It's easy to get the support you need. Utilizing the new Remote Support Tool, technicians can take full-control and fix issues remotely. Now native within Topcon Horizon Software, the tool operates as fluidly as having a support representative in-cab.
Just like the modularity and flexibility of the greater Topcon Agriculture portfolio, the X35 can now replicate feature views/windows on virtually any mobile device. Boost efficiency by allowing calibration outside the cab and increasing visibility and control through additional, dedicated views in-cab.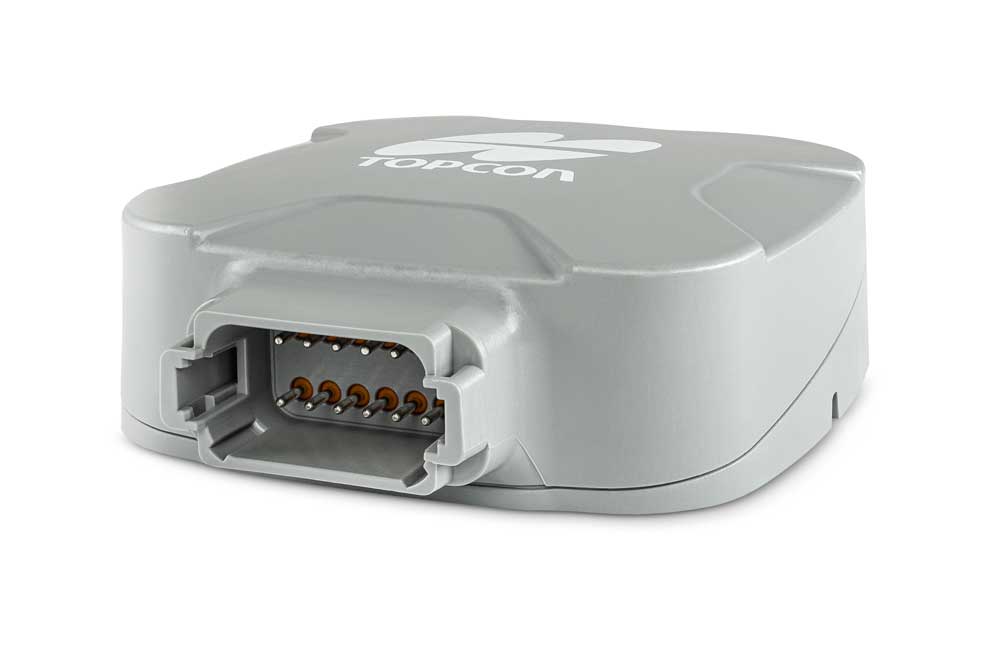 Topcon AGM-1 Receiver provides accurate position-data and manual guidance in a compact and durable form. Coupled with Topcon's premium user interface through Horizon OS and X-Family consoles featuring easy-to-use "pay for need" capabilities with access to the full range of sensing and control technology, the AGM-1 is the ideal receiver for any application not requiring autosteering, be it dependable geo-positioning data or manual guidance. AGM-1 features more stable pass-to-pass accuracies in dynamic applications through TruPass™ technology, scalable accuracy (Autonomous and SBAS), interface flexibility (NMEA0183 and NMEA2000) and high durability with IP69K.
The AGI-4's all-in-one, modular design incorporates the antenna, receiver and steering controller in a single component, offering unmatched upgradeability. AGI-4's steering system features state-of-the-art inertial sensors and full terrain compensation for superior line acquisition and holding capabilities.
The AGI-4 comes standard with WAAS and EGNOS, but is easily upgradeable to 2cm accuracy with RTK radio options. Like all Topcon receivers, the AGI-4 offers GNSS multi-constellation satellite reception standard for unmatched accuracy in dynamic applications and terrain conditions.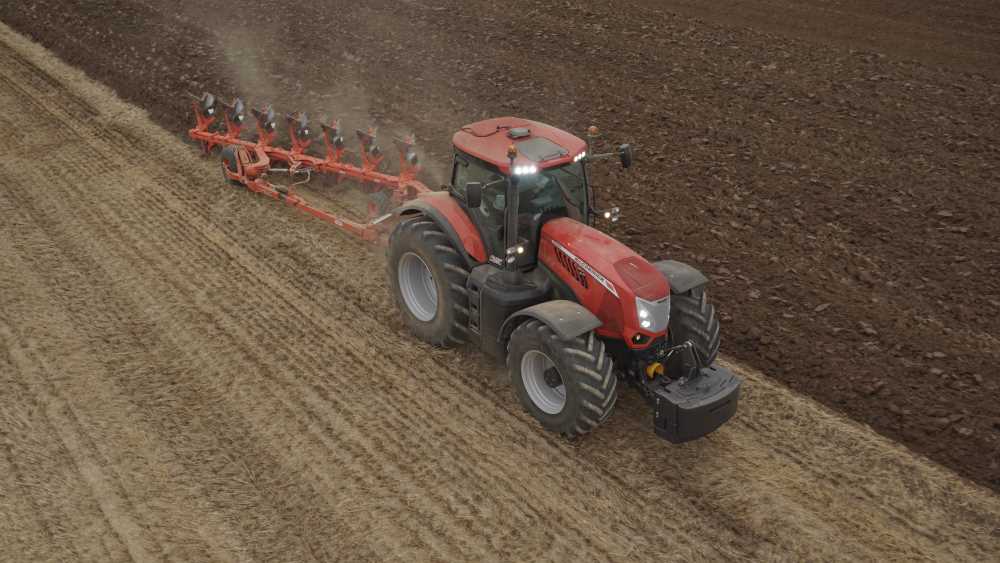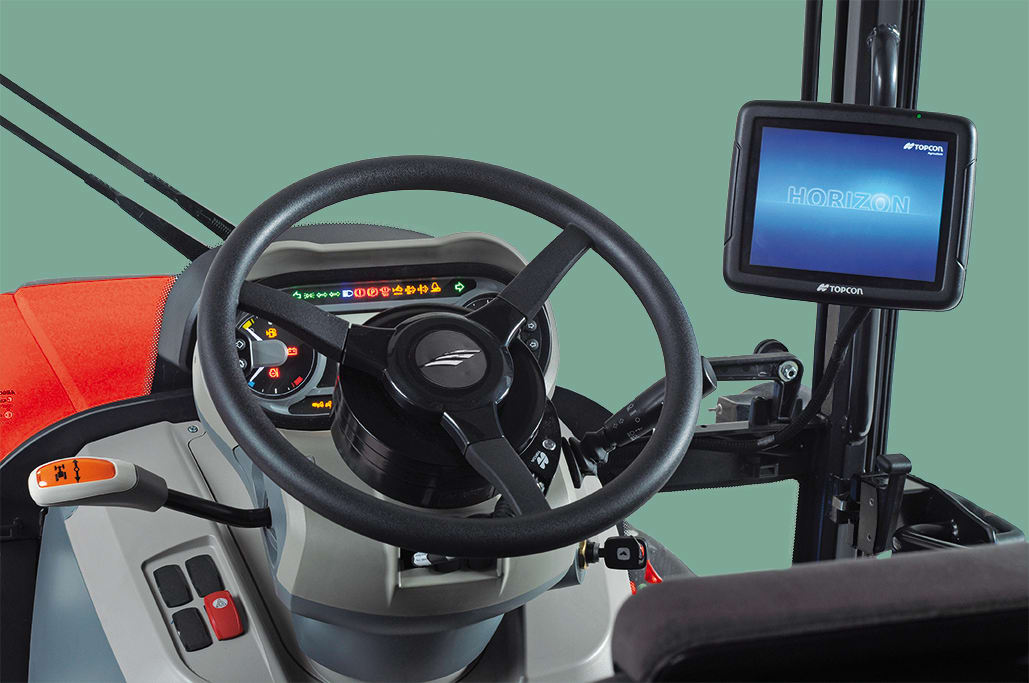 Universal Autosteering
Building upon the time- and field-proven AES-25, the AES-35 Accurate Electric Steering System takes retrofit autosteering to the next level. Offering basic steering to those striving for high-accuracy results, and full compatibility with the Topcon AGI-4 and X Family of Consoles.
Now weatherproof and fully capable in open-cab environments, coupled with a low-profile OEM design and boosted high peak torque motor, the AES-35 offers hydraulic performance in a universal, electric package. It's compatible with any McCormick tractors on the market.