When talking about new challenges in the world of agriculture, do millennials really have a head start?
Millennials (also called generation Y) are people who were born between 1982 and 2000 and who are typically able to easily adapt to new technologies. This generation revolutionised various sectors of production and certainly has something to say about the agricultural sector as well.
In the United States, millennials account for more than half of the workforce, totalling more than 90 million people, while in Europe there are more than 100 million of them. Italy is particularly worthy of note. According to data from Ansa, Italy is the European country with the highest number of young people involved in agriculture, with men and women under the age of 35 leading 57,621 companies in 2018, an increase of 4.1% compared to the previous year.
With the generational shift, there have also been changes in leadership on farms, often with positive effects in terms of productivity.
Characteristics and habits that distinguish them from previous generations
Millennials are different from previous generations in that they are highly connected and spend a lot of time online. On average, they spend 4 hours 15 minutes a day on their smartphones, their favourite device, but they also use other devices, sometimes at the same time, like laptops, tablets and smart TVs.
They also have different values and life goals. For example, millennials tend to attribute more value to experiences than to material goods. In practical terms, this means that they are more willing to spend money on trips or events that offer fun and adventure than previous generations.
As far as work is concerned, millennials are more often looking for professions that offer flexibility or even the possibility of working remotely, so as to be able to balance work and personal interests. They also tend to be optimistic and results-oriented, are willing to learn and love to work with others. These are all traits that make them excellent workers.
But their relationships with previous generations are anything but combative. On the contrary, according to some research they often hope to find a mentor in the workplace who, thanks to his or her experience, can help them to achieve their goals.
What impact do millennials have on agriculture?
Millennials are very focused on objectives, and for this reason they tend not to consider their profession as an obligation that ends with the working day, but instead focus on finding ways to make production more efficient and profitable.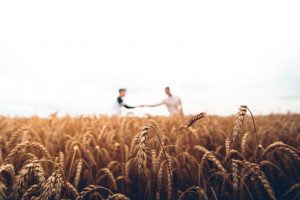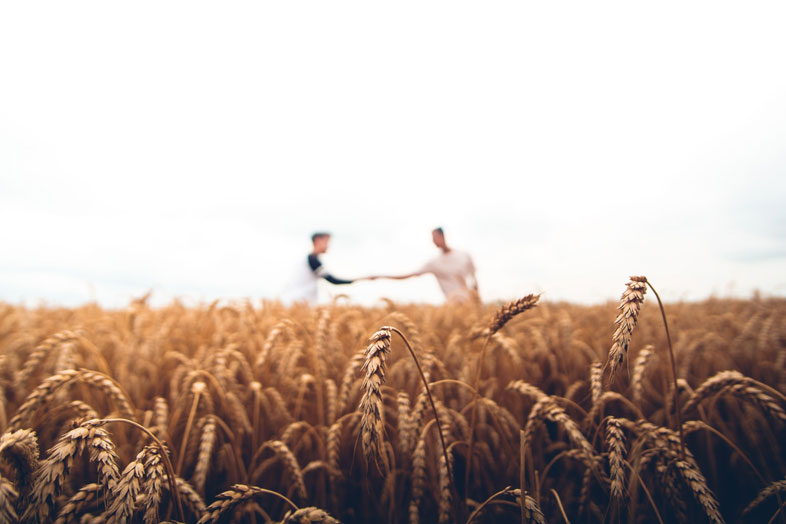 As illustrated in an articolo di Farmanddairy, their entrepreneurial spirit and knowledge of technology are having an increasing impact on the way they do farming. We can already see this in the robotic milking machines, apps, drones, tractor guidance systems and other tools that millennials have been mastering since their youth.
Moreover, there is a greater tendency to collect data and to consider them carefully when it comes to making strategic decisions for the future of production.
A resource that is particularly useful for this generation is a consumer-oriented mentality. For this reason, millennials are always informed about new trends, ready to reassess food production to offer customers the type of products they want. Among other trends, they have been able to discern the emerging need of consumers who are increasingly aware of how food is produced and where it comes from.
In addition, millennials have understood better than previous generations that concern for the environment will play a key role in the future of agriculture.
When it comes to money management Agamerica study found that millennials manage their money like previous generations. One of the most significant innovations is their habit of using corporate and digital programs for financial management.
Millennial farmers understand that agriculture can be a high-risk career in terms of finances, making them very diligent managers. In particular, they understand the need to diversify their activities and skills in order to maintain a constant income.
Breaking stereotypes: a generation capable of meeting new challenges
These young farmers and many of their peers are helping to change the stereotype associated with millennials, demonstrating that this is a hard-working, determined and capable generation.
They are particularly sensitive to the great changes taking place and are aware that as the population grows there will be a need to produce more with less land and that this requires an improvement in productivity and efficiency. These young farmers are proud of their adaptability, technological knowledge and skills, for the role they are called upon to play in supporting the development of the sector.
McCormick believes in innovation in agriculture and new technologies to improve the work of farmers, so it has made its tractors compatible with Isobus, the protocol that allows farm tractors to "dialogue" with equipment or satellite-assisted guidance. Learn more about all the technologies used by McCormick tractors: