The McCormick Orchard Specialists
For easy movement between tree rows, McCormick offers a highly innovative line of orchard tractors, with models that have become established as the benchmark for specialised tractors around the world.
Moving easily among the orchard rows and designed to operate in restricted spaces, McCormick orchard tractors stand out for their compactness, ergonomics, comfort, configuration options, and design features. All the models in the range are designed to most effectively satisfy the specific needs of modern fruit farms.
Compact high performance tractors for working in fruit orchards
Two versions are available, designed to satisfy the specific needs of farmers:
X4 F, narrow orchard, ideal for small scale orchards;
X4 F-XL, wide orchard, for working between broader rows of fruit trees or on open fields.
The X4 F series is equipped with innovative 4-cylinder Deutz AG Stage IIIB, 2.9 L (TCD L4) engines, provided with EGR + DOC exhaust gas after-treatment systems, and the Engine Memo Switch device that can record the engine running speed. There is a range of 6 models with maximum power ratings that go from 70 hp up to 112 hp.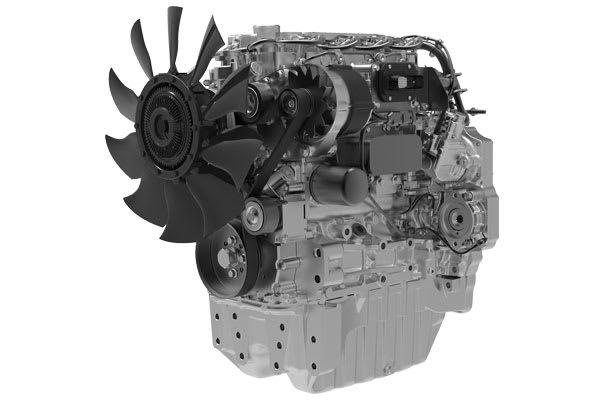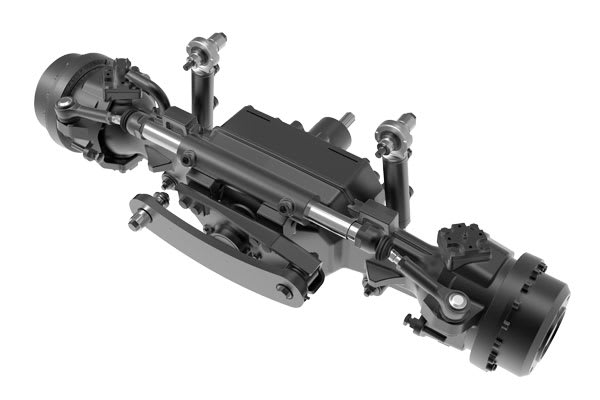 In addition to rigid axles with DT engagement and differential electro-hydraulic locking, a central suspension front axle is available to provide maximum grip, stability, and vehicle control on uneven ground. All this ensures excellent manoeuvrability, thanks to a steering angle of 55°.
The transmission is equipped with mechanical or hydraulic reverse shuttle and 4 gears in 3 ranges with the possibility of adding two options: Hi-Lo (Power Four) and High-Medium-Low (Xtrashift). A creeper can be fitted on both versions.
The power take-off is available in 2 or even 4 speeds: 540 / 540 Eco / 1000 / 1000 Eco.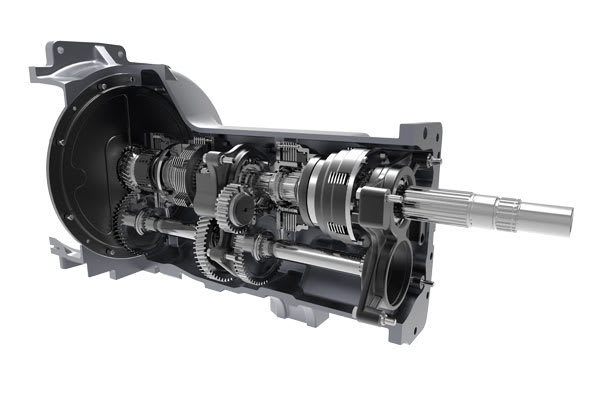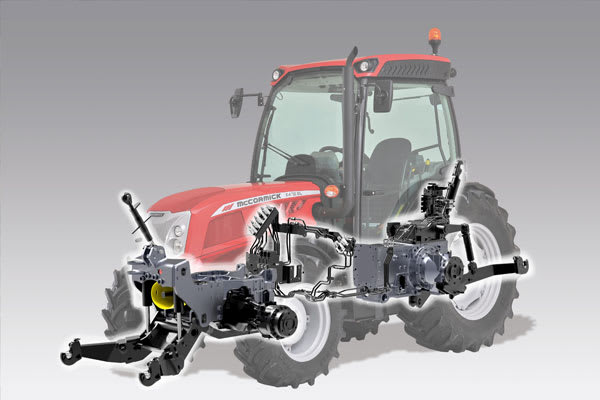 The hydraulic system is one of the strongest features thanks to its great versatility and it is available either with double pump 28+50 L/min., or triple pump 28+41+41 L/min. The hydraulic system is completed with midmount control valves, flow selector, and diverter valve (optional). The control valves are available with mechanical control (up to 3) and/or electro-hydraulic control (up to a total or 7 control valves). The maximum lifting capacity can achieve 3,400 kg with two additional cylinders for the XL version.
The new X4F cab provides complete 360° visibility, optimised for the use of front operated implements. The driving position ensures great comfort, thanks to the elimination of the central tunnel, ergonomic controls, and air conditioning. Top class finishing ensures an inside experience on a par with modern automobiles.