Lubricants help maintain the peak performance and efficiency of your tractors, so we have created a new system that helps you find the one that best suits your requirements: the new McCormick "Oil Chooser" portal.
Contents
Because the right lubricant ensures reliability and efficiency
Oil Chooser: how it works?
An even more complete tool for our Dealers
Maintaining the reliability of your machine over time is vital in order to allow you to carry out your work to the required standard, but it is not always easy to identify which lubricant corresponds to your specific needs. That's why we have created a new system that will make this step swifter and easier.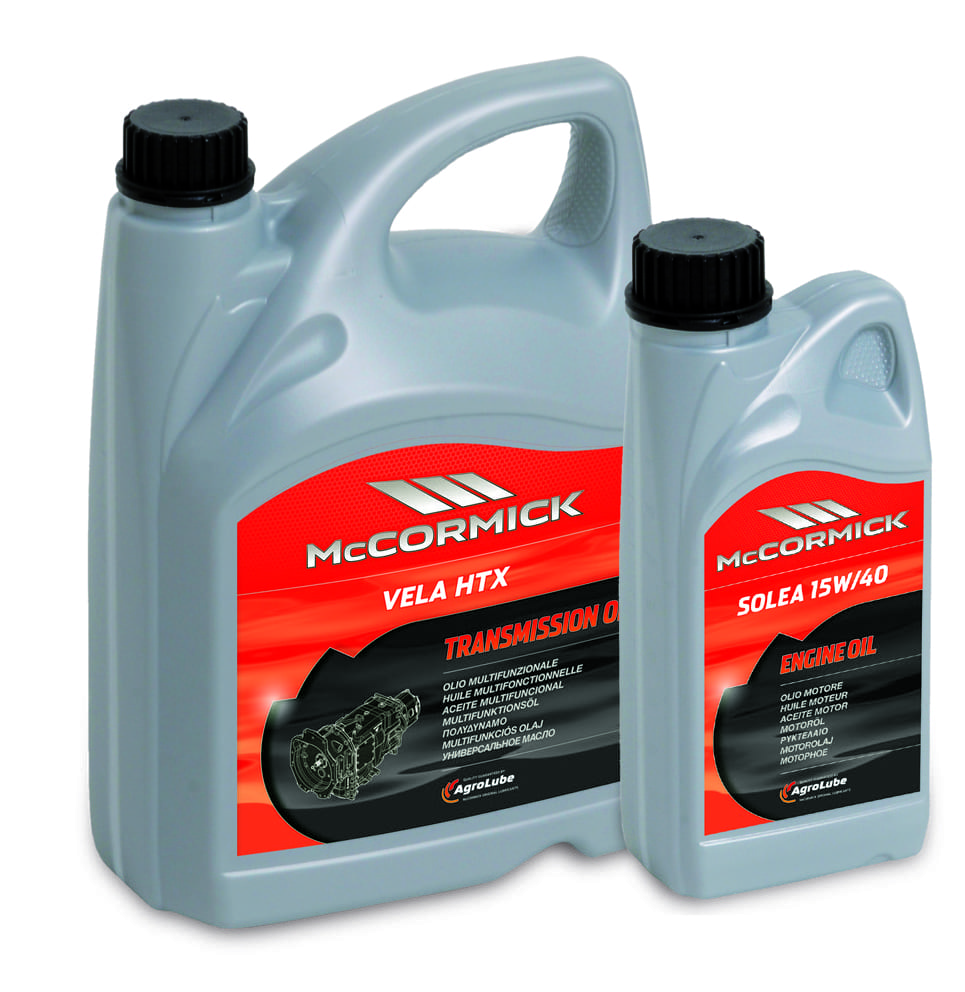 Because the right lubricant ensures reliability and efficiency
The right lubricant for every part of your tractor is the one produced according to precise technical specifications so, relying on those who designed and built it, will help you protect it better than anyone else.
This is because every lubricant is the result of our extensive product research and tests on specific models that can help you keep it in excellent conditions, avoiding possible malfunctions due to prolonged and demanding use that can cause
friction of the mechanical parts
overheating of components
build-up of residues that corrode the gears.
Our original lubricants have been created starting from raw materials consisting of latest generation synthetic bases with high technological value additives.
The use of state-of-the-art lubricants guarantees a number of advantages such as
better response to stress even when the vehicle is used in more demanding working conditions
better performance at lower operating costs.
increased environmental awareness
So let's see how to find the right product, exactly what you need, at any time and with a tool that simply requires the click of a button.
Oil Chooser: how it works
In order to respond in an increasingly precise and punctual manner to the demands of our customers and dealers, McCormick Tractors has designed and launched its own fully digital portal to help you find the oil with the ideal specifications for your tractor model in a simple and, above all, swift manner: Here's how Oil Chooser works.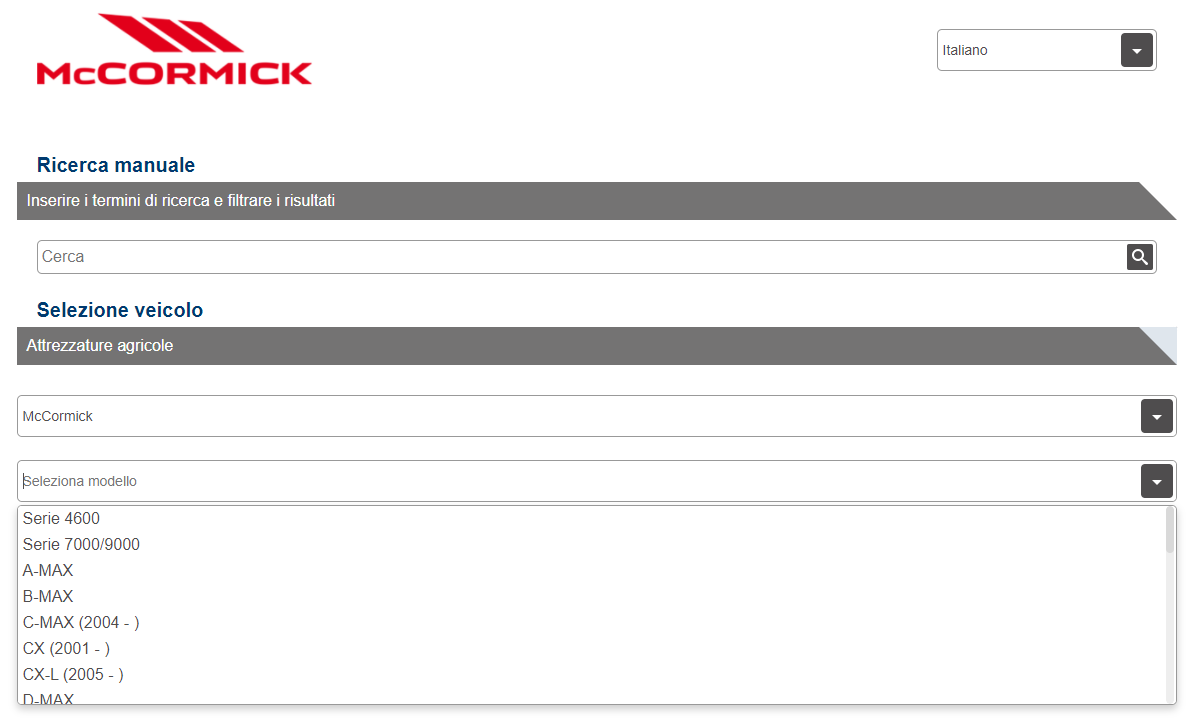 Connect to the portal whenever you want and use the drop down menu to
select the tractor model
select your specific configuration
In just a few seconds the system will show you which lubricant is right for you.
Click on the "Select other components" menu to discover the other lubricants for the components of your specific tractor.
You can also choose to print, save, or send the information by email.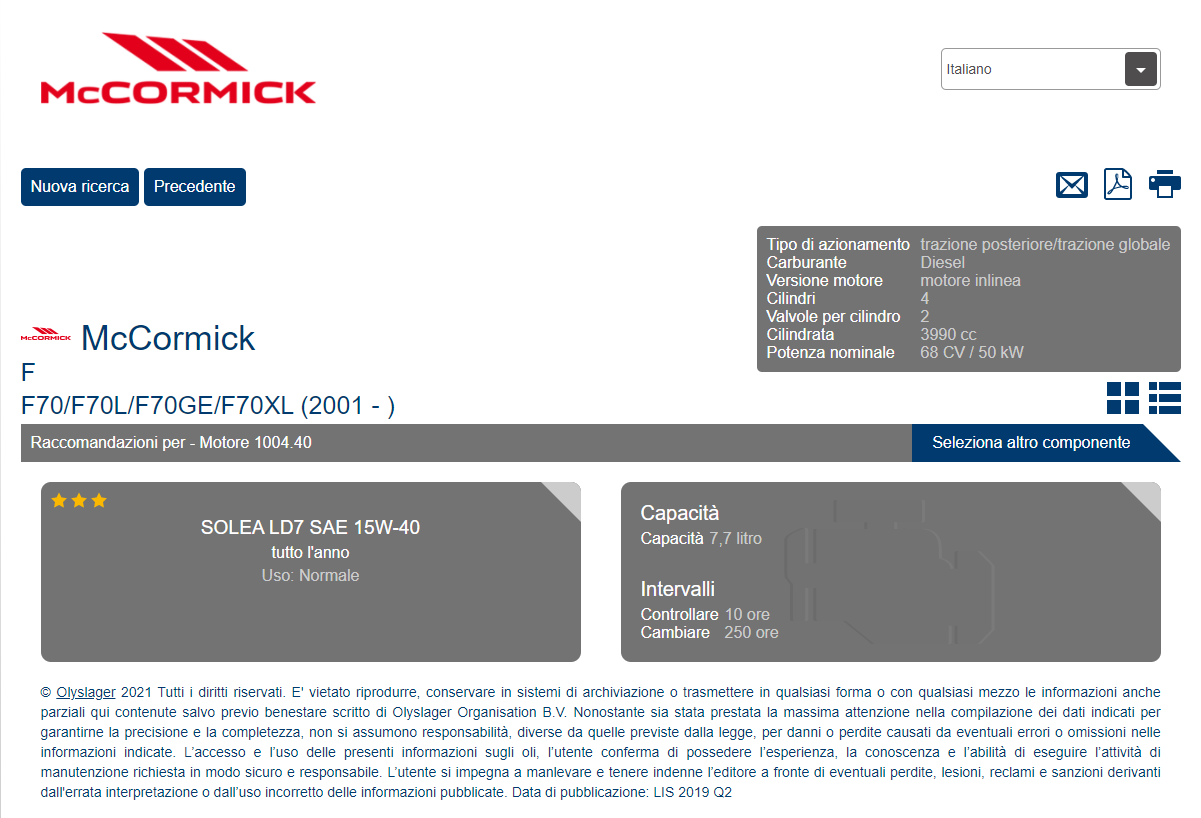 If your fleet of vehicles also includes other types of tractors of different brands, you can count on a service provided by our dealer network that allows you to identify which of our lubricants are suitable for use on different tractors.
A complete and updated database allows McCormick dealers to determine the technical specifications of the oil required for all tractors available on the market, of every make and model, thus allowing them to supply customers who own various brands of tractors with lubricants that have the exact same specifications as the originals.
By accessing a database containing the specifications of over 2400 articles, your trusted McCormick dealer will even be able to offer targeted support when choosing the most suitable lubricant for your entire fleet of tractors.
This service is made possible today by the international specifications for lubricating oils, which have allowed for the development of products with microphysical properties that have been standardised all around the world.
To take advantage of the service, contact your nearest dealer.