Enter our LAMMA show competition for a chance to win the use of a McCormick tractor throughout 2020 – what a prospect for anyone in need of efficient power to handle a wide range of different applications!
The prize model is a McCormick X6.4 VT-Drive – a lively, compact and highly capable tractor with a continuously variable transmission (CVT) designed and engineered in-house by McCormick manufacturer Argo Tractors.
This machine is such a great package that it received a Tractor of the Year award in 2018.
In 2020, the McCormick portfolio of highly versatile and easy to operate VT-Drive tractors is being expanded, so the X6.4 VT-Drive is a fitting prize for our LAMMA competition.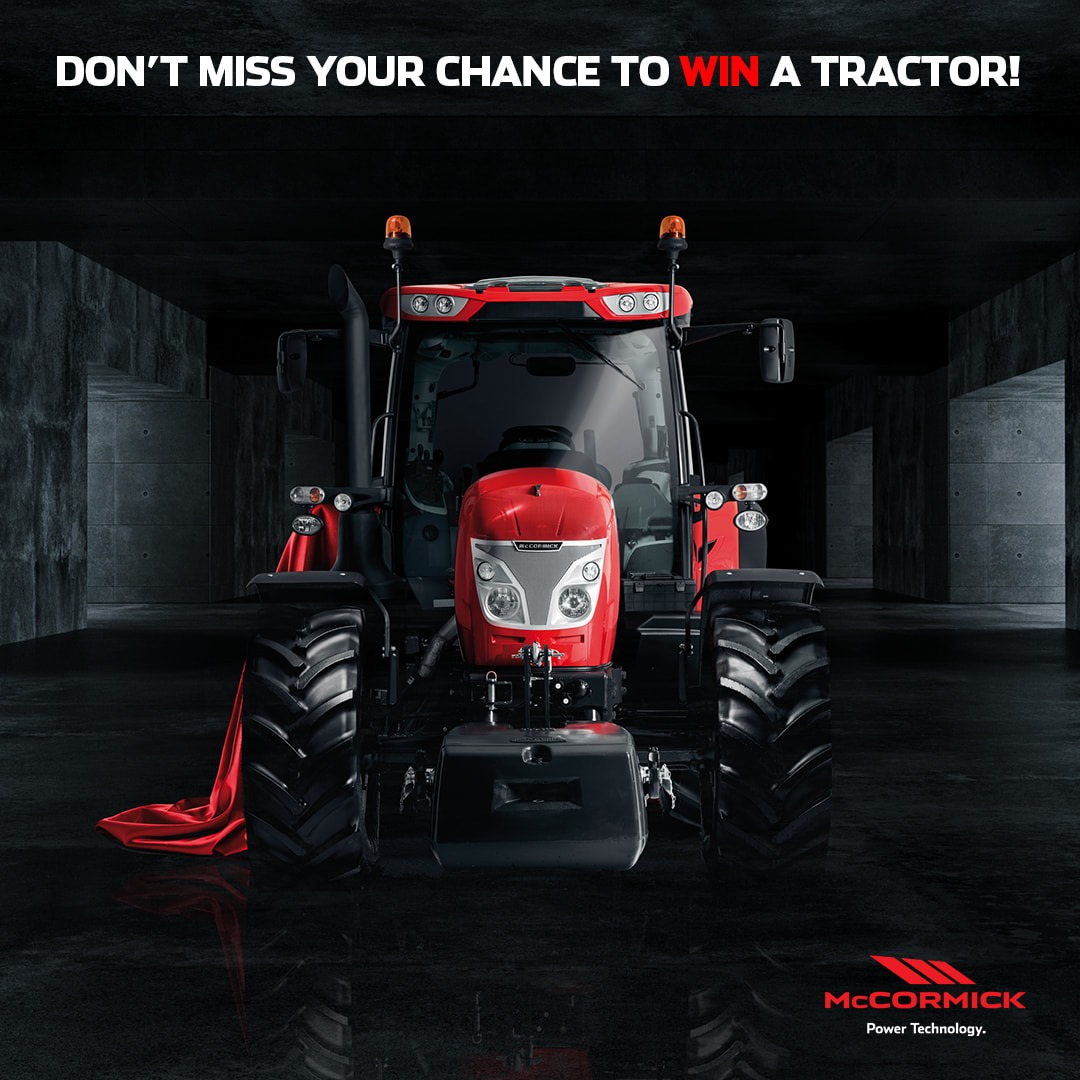 All McCormick X6.4 Series tractors feature a 6-tonne capacity electronically-controlled rear hitch, and four-speed pto with 'power' and 'economy' settings.
The VT-Drive version has a closed-centre hydraulics system with up to 110 litres/min flow rate and the cab is equipped with mechanical suspension, which complements the tractor's air suspended seat and advanced front axle suspension – a design that provides independent wheel movement for optimum ride comfort and traction.
Rachael Walshaw, McCormick marketing co-ordinator, says: "For us at McCormick, LAMMA 2019 was a statement of intent; we wanted to show that McCormick is a global player in the tractor market, and a brand that should most certainly be considered when thinking of your next tractor purchase.
"Since then, we have introduced new models and expanded our dealer network with a further eight appointments in the UK and Ireland to make McCormick tractors more accessible and to better support existing users."
How to enter
To be in with a chance of winning the use of a McCormick X7.VT-Drive tractor for 12 months, simply enter online at FGinsight.com/lamma-comp or visit our stand (Hall 8, stand 8.604) at the show before 11pm on the second day, January 8, 2020.
For more McCormick news, pictures and events, visit McCormick Agri UK & Ireland on Facebook and Twitter.