The McCormick Vineyard Specialists
The McCormick brand vineyard X4 V tractors guarantee the very latest technology concentrated into the limited volume of an agile compact tractor, providing easy movement among the vineyard rows while ensuring comfort and efficiency.
Ideal for operations in the viticulture sector, McCormick vineyard tractors offer a comfortable fully equipped cab, with ergonomic controls and a highly versatile hydraulic system to satisfy all the requirements of vineyard cultivation.
Compact innovative tractors for vineyards
With a minimum width of 1000 mm and a maximum steering angle of 55°, the new specialised McCormick tractors are the ideal vehicles for working in vineyards and moving freely between the rows.
The models in the new X4 V series adopt the family feeling of the latest McCormick generation: a dynamic look, streamlined bonnet lines with lights integrated into the front grille, and cab in true automobile style, without central tunnel.
The X4 V series are equipped with 4-cylinder Deutz AG Stage IIIB, 2.9 L TCD L4 engines offering high performance and reliability. Great attention is dedicated to fuel consumption and the models are equipped with EGR + DOC exhaust gas after-treatment systems and the Engine Memo Switch device, which can record the engine running speed. The range includes 5 models with maximum power from 70 to 102 hp at 2200 rpm.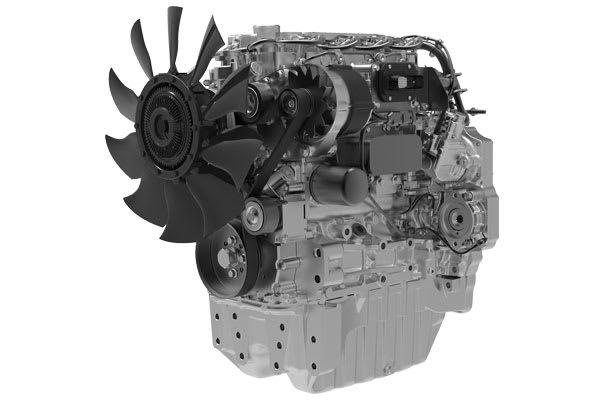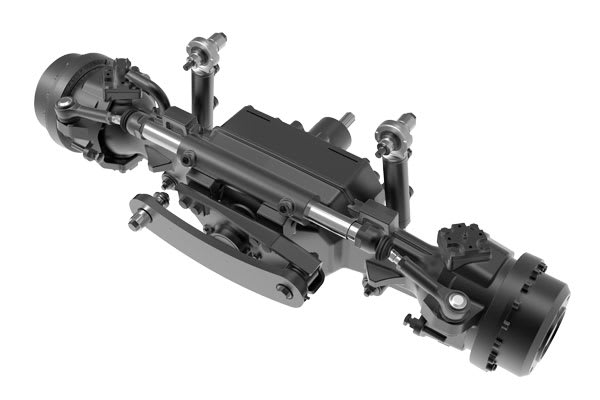 The X4 V series offers front axles with 4WD engagement and electro-hydraulic differential locking, at the same time ensuring maximum manoeuvrability thanks to a maximum steering angle of 55° and a high degree of swing.
The transmission is produced by Argo Tractors and offers 4 gears in 3 ranges with mechanical or hydraulic reverse shuttle. It is possible to add 2 options: Hi-Lo (Power four) and High-Medium-Low (Xtrashift), to which a creeper can also be added.
Available in 2 or 4 wheel drive versions, the X4 V series offers a choice of various power take-off options, mechanical or hydraulic, 2 or 4-speed: 540 / 540 Eco / 1000 / 1000 Eco.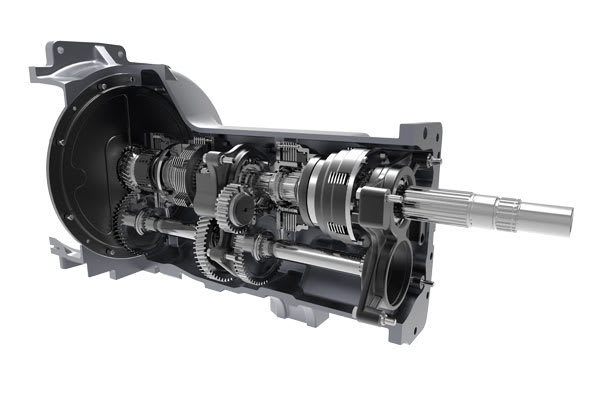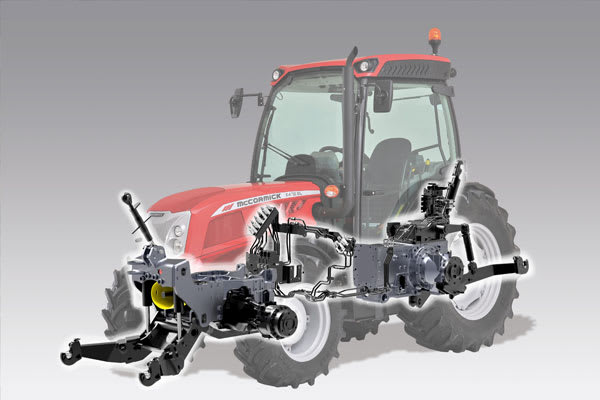 The hydraulic system is extremely versatile to satisfy all farm requirements, and it is available both with double pump 28+50 L/min., and triple pump 28+41+41 L/min. The system includes midmount control valves, flow selectors and diverter valve (optional). Control valves are available with mechanical (3) and/or electro-hydraulic control (up to a total of 7 control valves). The maximum lifting capacity can achieve 2,700 kg.
Ergonomics and comfort: a cab designed for drivers, with panoramic 360° visibility making it suited to the use of front implements (for example top trimmers). The driving position has top quality finish in true automobile style guaranteeing comfort when working in vineyards, thanks to ergonomic controls, air conditioning, and the absence of a central tunnel.
The option of class 4 protection makes the X4 V the ideal vehicle for protecting drivers while spraying with pesticides, creating a pressurised environment controlled with sensors.