The person in the spotlight

"The Human factor" is new software developed by Argo Tractors in co-operation with Università Politecnico di Milano and will be exhibited in the EIMA Service Center as a 2016 Technical Innovation.
The VT-Drive transmission of the X6.4 Series tractors is a continuously variable transmission (CVT) developed by Argo Tractors that provides an infinite number of speed ratios from zero to the maximum speed permitted in the country of use.
The ISOBUS system allows communication between tractor, implement and on-board computer by synchronizing the data exchange for improved operating efficiency.
Unequalled visibility and total comfort

. When sitting behind the wheel of a McCormick X7 Series tractor, you will enjoy the panoramic view only a Premiere cab can provide. Whether you choose an Efficient version with mechanical spool valves on a fender console or a Premium version with electric valves on a seat-mounted console, everything falls easily to hand, with the fixed or proportional EasyPilot controller allowing the operator fingertip control of all tractor functions.
The air-suspended swivel seat with antivibration system and backrest ventilation combined with cab and independent front axle suspension minimizes shocks ensuring the operator superior ride comfort in any condition. The automotive-grade fit and finish further enhances the operator comfort.
The cab is pressurized to keep a clean, dust-free environment, while a highly-efficient automatic climate control maintains the desired cab temperature whatever the outdoor weather conditions.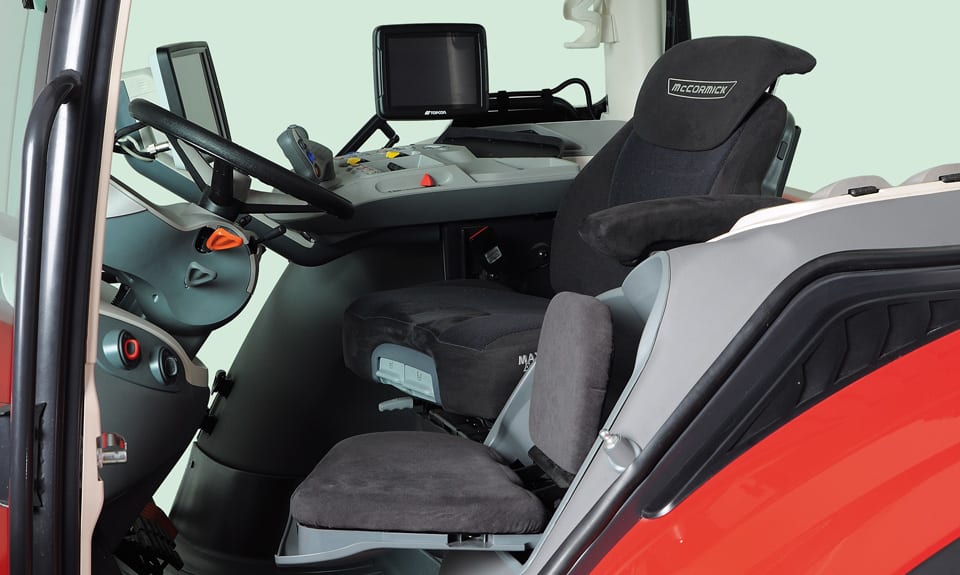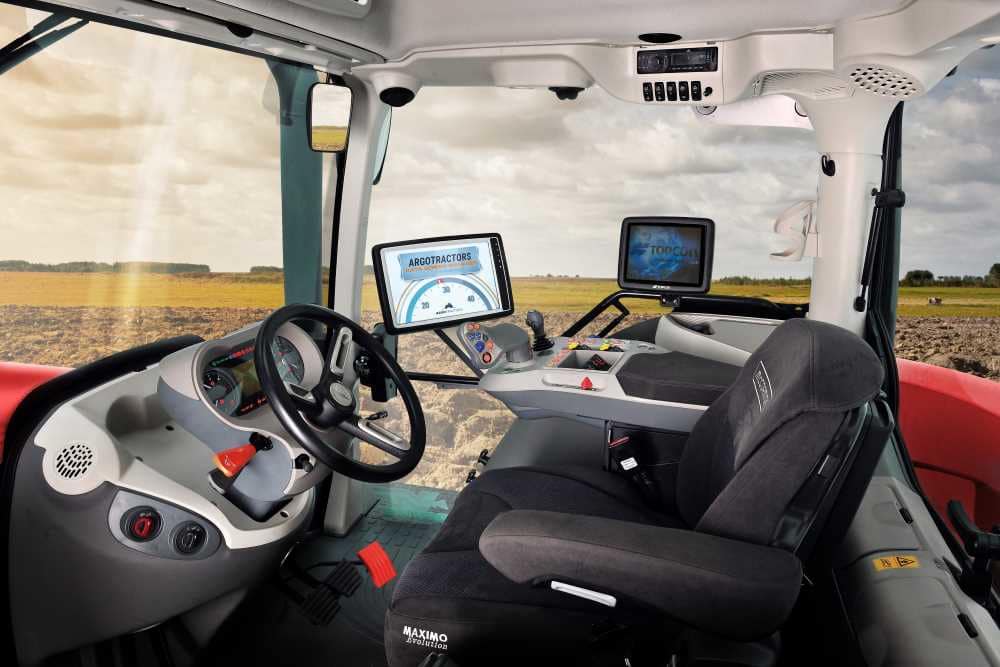 Integrated systems for satellite-assisted driving

Discover all the integrated devices for satellite-assisted driving that you can find on our tractors to improve the efficiency of your work and the productivity of your company.