An opportunity to expand with more staff and a larger trading area has been grasped by an agricultural machinery dealership by taking on sales, parts and service support for McCormick tractors.
The family-owned business David Eaton Tractors Ltd took on the McCormick franchise at the beginning of April 2018 and immediately secured two orders from a new customer running a large dairy unit.
Managing director David Eaton said: "Although we've been successful with the brand we've supplied for the past 17 years, switching to McCormick gives us access to a much wider and more varied product range with more opportunities to meet the needs of local farmers and contractors.
"We can also trade across a larger territory with McCormick, so together with an expanded team of technicians in the workshop and for on-farm servicing and repairs we can aim to meet our goal of steadily expanding the business to secure its future and jobs."
Brothers Mark (left) and John Eaton oversee sales and service activities at David Eaton Tractors.
David Eaton Tractors now represents the 43hp to 310hp McCormick tractor range from its base at Fradswell near Stafford throughout a territory extending from Warrington and Sheffield, bordering existing McCormick dealers J Charnley & Sons and N&S Moorhouse, southwards to Burton upon Trent, Cannock and Telford, adjoining existing dealer HJR Agri to the west.
The company will supply new and pre-owned tractors, and provide parts and service back-up for the McCormick tractors supplied by the company and for the many McCormick machines already used in the area.
Mark Eaton, who heads sales, points out that although the dealership has not been directly involved with McCormick previously, salesman Mark Martin and service engineer Tom Whiston have past experience of McCormick products when they were built at Doncaster.
Their experience and product knowledge, combined with that of new recruit, workshop technician Simon Fletcher, puts the business in the perfect position for its new franchise. He is working alongside service manager John Eaton as part of the expanded five-man service team.
"Simon is a real McCormick enthusiast who knows the current product inside out, so we have the knowledge and experience to properly support McCormick users from day one," says Mark Eaton. "At the same time, we retain all the skills, knowledge and equipment needed to continue providing parts and service to users of the tractors we supplied previously, pretty much as if nothing has changed."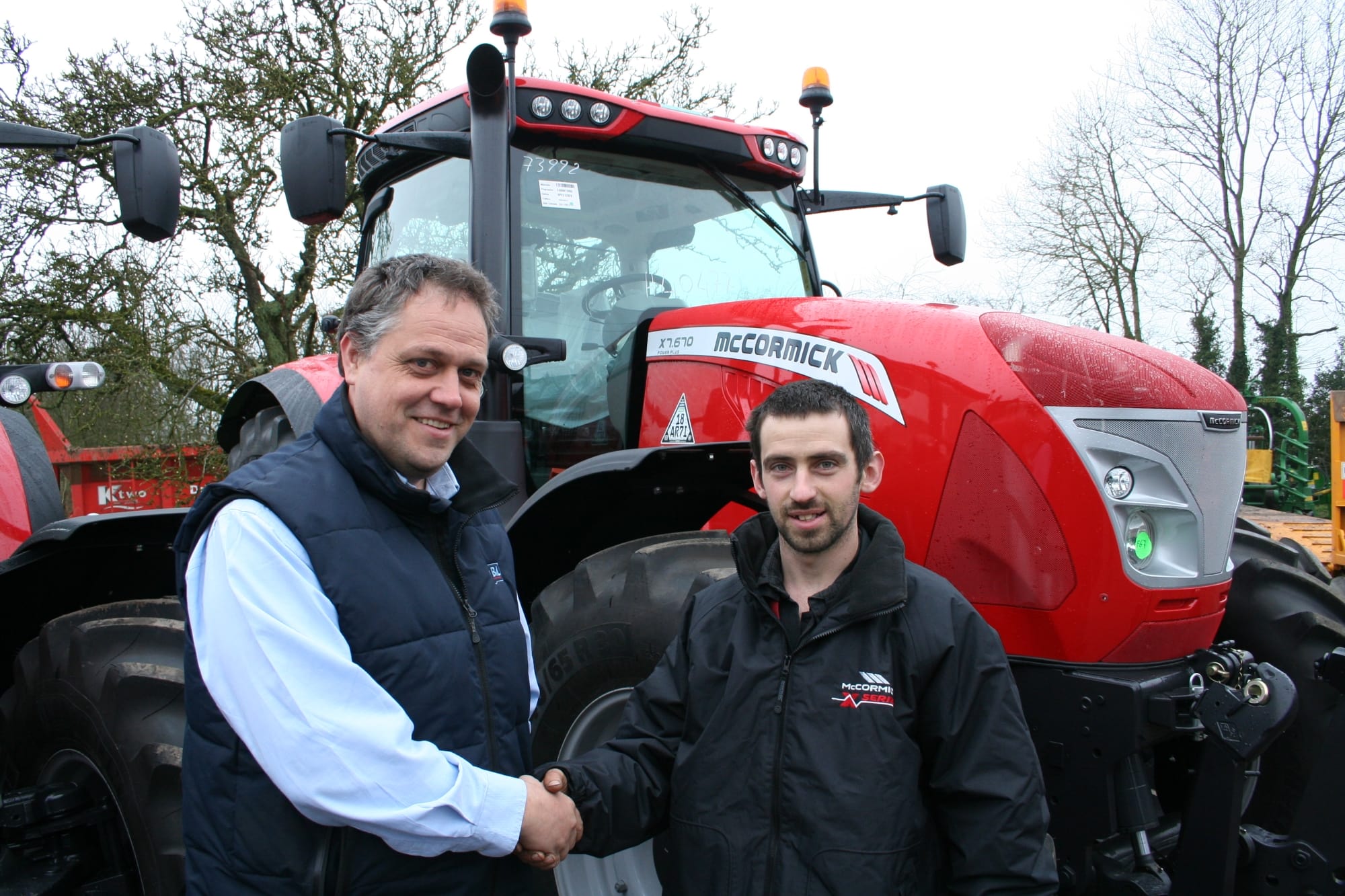 Technician Simon Fletcher brings current and past McCormick tractor experience to the service team.
At McCormick national distributor AgriArgo UK & Ireland, Ray Spinks, general manager and sales director, is delighted to welcome David Eaton, his sons Mark and John, and the rest of the dealership team to the McCormick family.
"With good management and customer service given the number one priority, David Eaton Tractors is the calibre of dealer we're keen to appoint in many parts of the country to increase coverage of McCormick sales and service," he says.
"The McCormick range is the best it's ever been, with tractors from compacts through mid-range machines for livestock and mixed farming, to tractors with all the power and features that anyone could want for high productivity arable farming."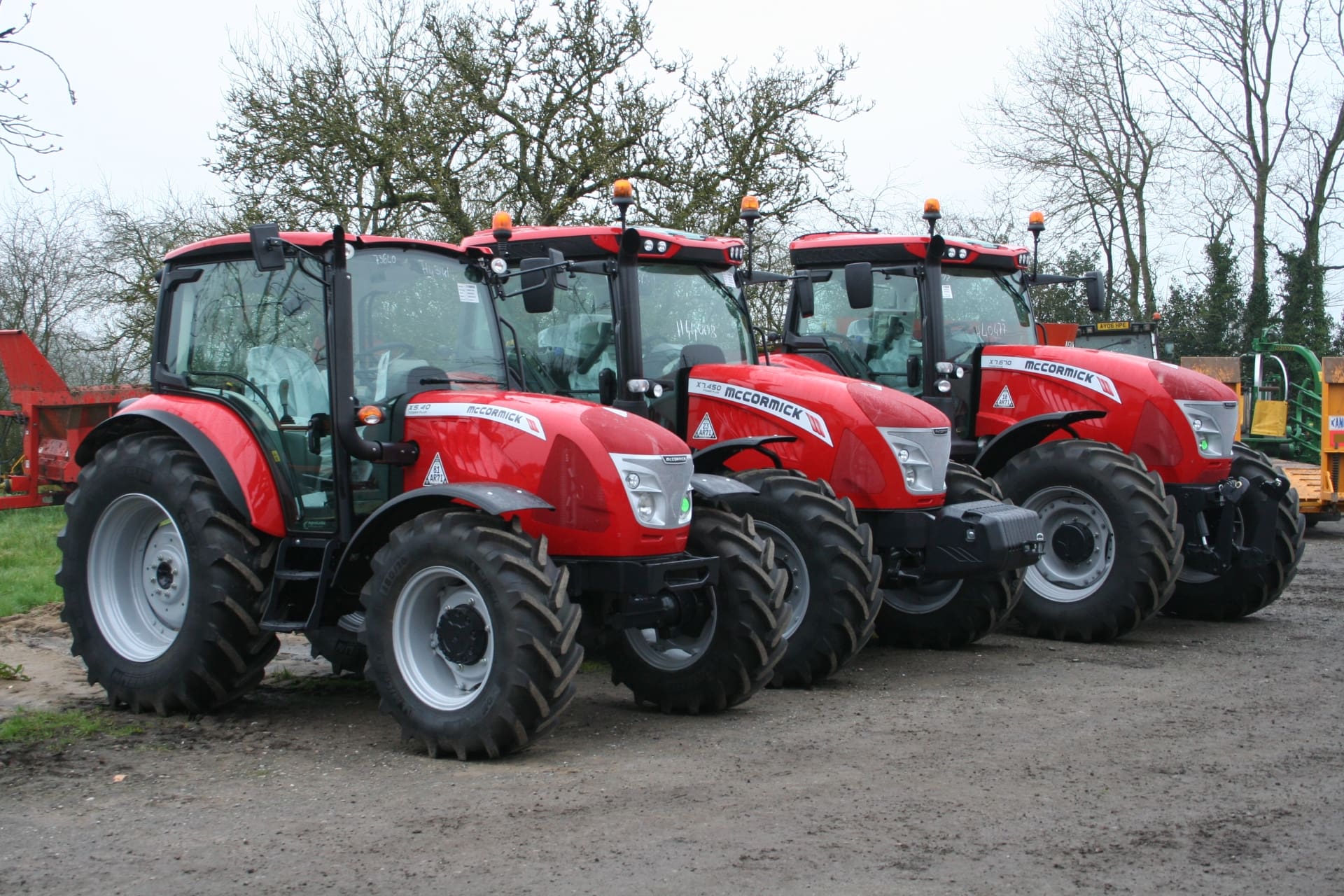 McCormick products in stock at David Eaton Tractors.