McCormick open field tractors
High power tractors, for top performance and innovative technology: McCormick open field tractors provide the solutions that best fit the needs of modern farms.
The very latest comfort and performance for all field work: McCormick tractors are ideal for preparing ground, harvesting, and handling materials, as well as for livestock farming. The open field tractors can be fitted with all the necessary agricultural implements like ploughs, harrows, cultivators, seeders, presses, as well as front loaders.
From medium sized farms up to large agricultural contractors, McCormick has the right solution for seeding, haymaking, pressing, baling, ploughing, tillage, harrowing, as well as transport, stable cleaning, and mowing.
The open field tractors have all the characteristics that make the McCormick name a guarantee in itself: power, high performance, state-of-the-art technology, comfort, and safety.
Tractors for open field and livestock farming
The McCormick open field range offers tractors suitable for large scale cultivation and animal farming, with power ratings ranging from 70 hp to 310 hp.
X4m and X4, tough versatile tractors, available in cab and platform versions, with power ratings from 68 hp to 107 hp.
X5, the ideal medium utility tractor for farming activities, with power ratings from 99 hp to 113 hp.
X6, the multipurpose utility tractor with power ratings from 110 hp to 126 hp.
X6.4 Xtrashift and X6.4 VT-Drive, very high performance, guaranteed comfort and productivity, with power ratings from 120 hp to 140 hp.
X7.4 and X7.6, in P6-Drive and VT-Drive versions, true champions with power ratings from 150 hp to 226 hp.
X8 VT-Drive, for maximum performance and comfort, with power ratings from 264 hp to 310 hp.
Power without compromise: McCormick tractor engines can deliver powers of up to 310 hp. For great reliability and maximum efficiency we use DOC, EGR, and exhaust gas after-treatment systems that guarantee some of the lowest fuel consumptions in this class, as well as providing high performance at lower running costs. Maintenance is simple and limited: our aim is to reduce work time to achieve maximum professional yield.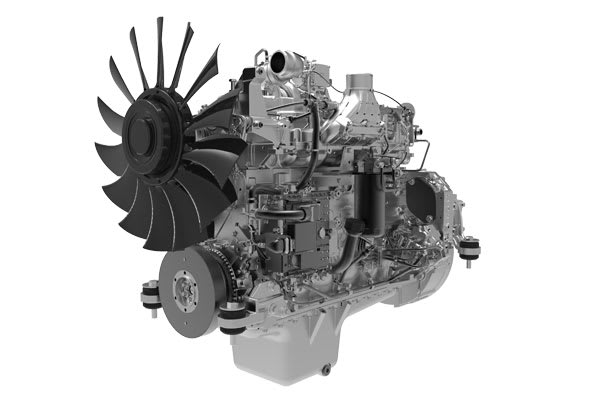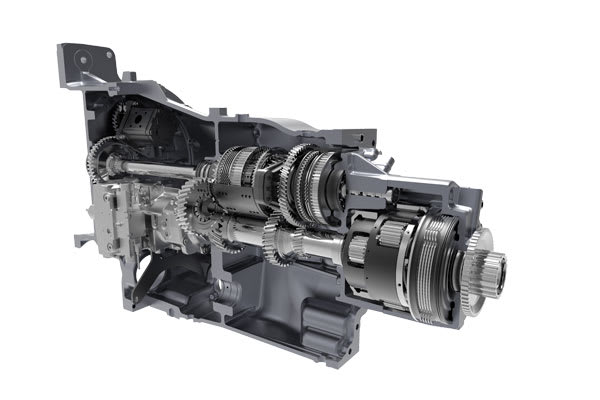 From mechanical transmissions to VT-Drive systems (continuous variation transmission), and embracing the various configurations of latest generation Powershift, each open field tractor family has a specially designed transmission for specific performance levels and optimum work efficiency. McCormick tractor transmissions are designed to provide maximum yield ensuring drivers perfect comfort in every situation.
The cab interiors of McCormick open field tractors are in pure automobile style. Developed starting from the needs of users, the cabs provide state-of-the-art technology, wide visibility, and ergonomic controls, for a driving experience characterised by comfort and efficiency.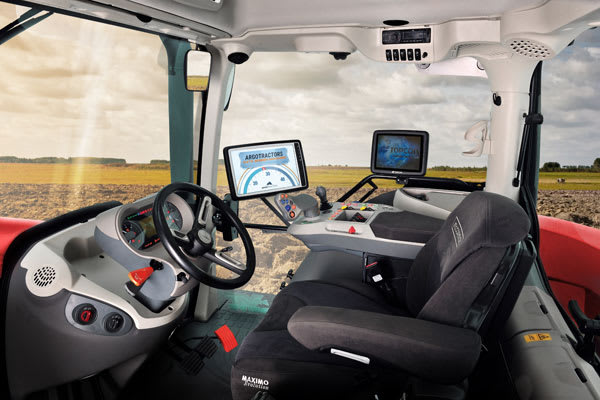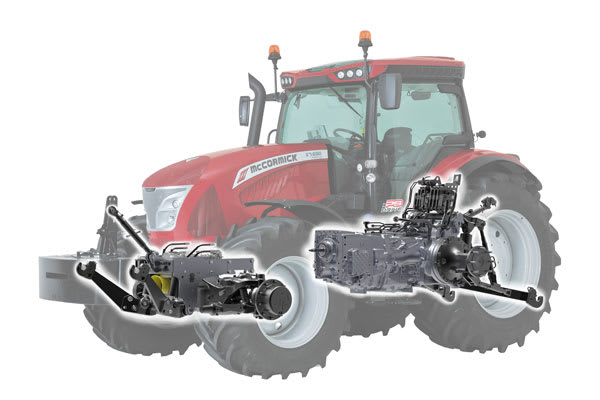 Why accept compromises when anything is possible? The open field tractors offer wide configuration options for the hydraulic control valves, ensuring the necessary power and versatility for every job, thanks also to open centre or CCLS systems with piston pump.
Electronic and mechanical control valves, programmable auxiliary services, combined with the most advanced control technology make McCormick tractors the ideal vehicle to satisfy all the needs of farming professionals.