First UK & Ireland display of new McCormick X7 SWB and X6 HD models
AgriArgo UK, the UK and Ireland branch of McCormick tractor maker ARGO Tractors, will once again have a large presence at the rescheduled LAMMA 2022 (4-5 May, NEC, Birmingham), and plans to give a UK national show debut to a number of new models, on the back of multiple new dealer signings across its McCormick brand.
Taking centre stage on the McCormick portion of the stand will be the new X6HD, a brand new range which features an Argo-designed and built powershift transmisison. Other McCormick exhibits will includes tractors from the long wheelbase X7 series – the X7.624 VT-Drive and a model from the X7.6 P6-Drive semi-powershift series.
New McCormick X6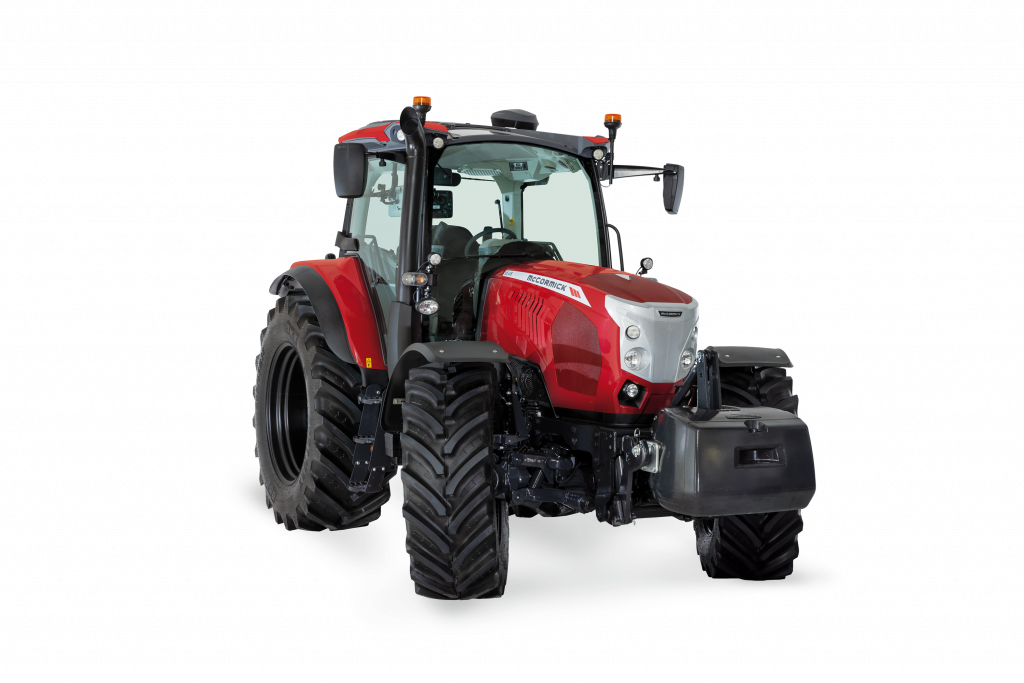 Headling the show launches is the new Stage V McCormick X6.4HD P6-Drive, a brand new range of tractors that sit squarely in an important sector of the market, developed following considerable customer and dealer input.
There are three models in the new range: the 135hp X6.413, the 145hp X6.414 and the 155hp X6.415. All figures are maximum power outputs, produced by 4.5-litre NEF 45 engines from FPT, with four cylinders and four valves per cylinder.
A compact powertrain and transmission layout allows for a wheelbase of 2,560mm, for maximum stability, versatility and manoeuvrability. The P6-Drive transmission features four ranges, each with six powershift steps, providing 24F/24R speeds, extendable to 40R/40R when the creep option is specified.
Implement attachment specification includes a four-speed rear PTO, rear lift capacity of up to 7,200kg and optional 2,500kg-capacity front linkage. Closed-centre hydraulics feature a 123 l/min pump capable of supplying up to seven spool valves.
The new X6.4 tractors are fitted with the mechanically-suspended McCormick 'High Visibility' cab, with FOPS-homologated panoramic roof incorporating a hatch for natural ventilation. Vision is further enhanced by up to 14 LED lights, eight of which are in the roof, while comfort can be bolstered by optional front axle suspension. Automotive-grade interior materials are used throughout, and control of key functions is centred around a 12-inch touchscreen monitor and all-in-one multifunction joystick. McCormick's PSM (Precision Steering Management) system controls and manages satellite guidance, and integrates with the tractors' ISOBUS implement control system and McCormick Fleet & Remote Diagnostic Management. Externally, service access is enhanced by a new 90-degree opening bonnet and radiators arranged in a fan shape for easy servicing.
New McCormick X7 SWB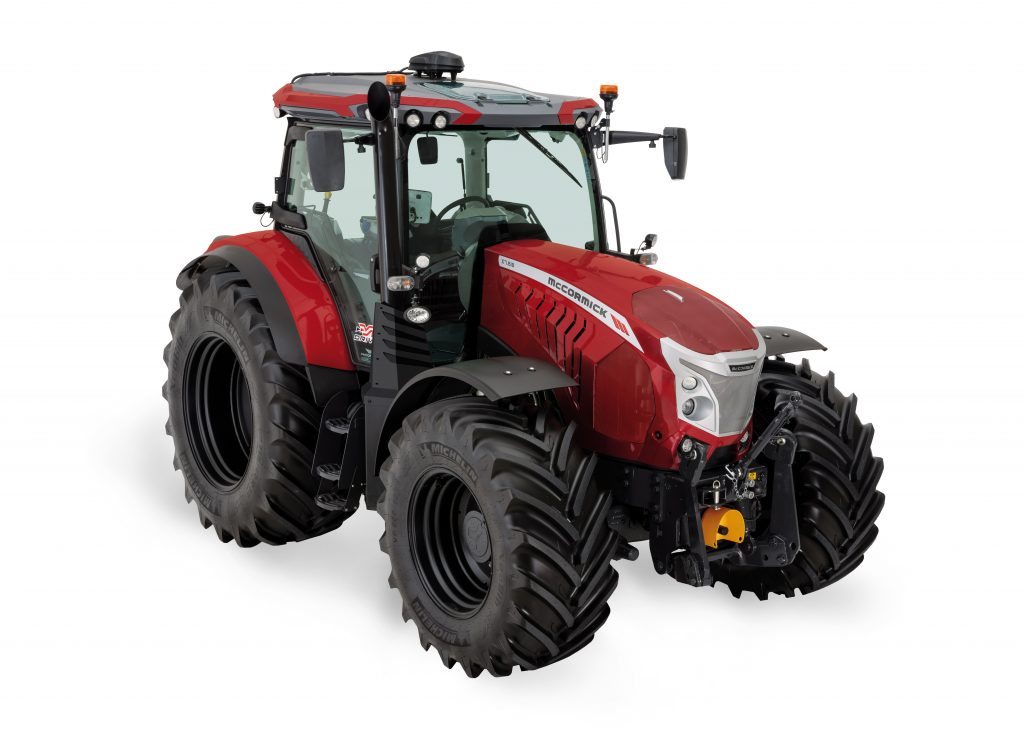 The new X7 SWB range comprises four semi-powershift P6-Drive transmission models and two VT-Drive CVT tractors. Four-cylinder powerplants feature in the X7.417 P6-Drive (165hp max) and X7.418 P6-Drive (175hp max), while there are six-cylinder engines in the X7.617 and X7.618, which have the same power ratings. The two VT-Drive CVT tractors are the 175hp/four-cyl X7.418 and the 175hp/six-cyl X7.618. With both transmission types the specification includes a 'Stop and Action' clutch/brake system, which disengages drive via the brake pedals.
All engines, which are sourced from FPT, meet Stage V emissions regulations. Turbocharged and intercooled, they feature a common rail electronic fuel injection system providing increased responsiveness, lower fuel consumption and reduced emissions. Utilising the exhaust throttle valve, engine braking allows the tractor to be slowed by operating the engine brake with the rear brakes.
Bonnet styling has been refreshed in line with other McCormick tractors, and the bonnet lifts to 90 degrees for full service access. A 3,500kg-capacity front linkage has been redesigned to enhance visibility. Rear lift capacity is 9,300kg, and up to eight spool valves can be specified at the rear, with a choice of 123 or 160 l/min closed-centre hydraulic systems.
Comfort-wise the mechanical cab suspension provides plenty of dampening and paired with the independent front suspension ensures maximum road and field comfort. Wheelbase is 2,651mm on four-cylinder models and 2,760mm on six-cylinder tractors.
A strong presence once again
"After coronavirus put paid to LAMMA 2021, and then resulted in a delayed 2022 event, we are really looking forward to being a major presence at the show once more," says Adrian Winnett, managing director of AgriArgo UK Ltd.
"The past year or so has seen a raft of new dealer signings across the UK and Ireland for McCormick, and there is more to come on the product and dealer front. Customers and dealers – whether existing, new or potential – can expect a warm welcome and plenty to see on our LAMMA '22 stand."