Covering 1,800 acres across the Peeblesshire, Scotland, near the village of West Linton, the Harrison family runs a substantial mixed farming enterprise with 380 milking cows, 1,800 breeding ewes and a 20,000 bird laying unit. All of the work is handled in-house, including 450 acres of arable cropping, giving the family control over timeliness and quality.
To handle the workload, they have 14 tractors on farm – a proportion of them working on the frontline, with the rest tasked with less intensive operations and yard work. Two of the frontline machines were sourced from McCormick dealer Hamilton Tractors; an X6.440 and an X7.624, both of which are fitted with the company's own continuously variable transmission.
Compact power
"We've been really impressed with the gearbox," said Richard Harrison. "You're never in the wrong gear and you can be confident that the machine is working as efficiently as possible. We've put the X7 on the buck rake and been very happy with the performance. And the tractors are very compact for their power output, which is ideal for some of the smaller buildings and fields."
The X6, especially, is worked intensively throughout the year, putting 1,200 hours on the clock across a range of operations including slurry application, raking and crop carting along the hilly terrain of the Scottish Borders. "We had some experience with the ARGO brands previously," said Richard. "We'd used a Landini 130 Landpower in the past, as well a MC 130 and a second hand X7.670 McCormick and been impressed with them."
They had also worked closely with Hamilton Tractors, purchasing their Krone grassland equipment from the firm and so were confident in the backup and support supplied by the dealer.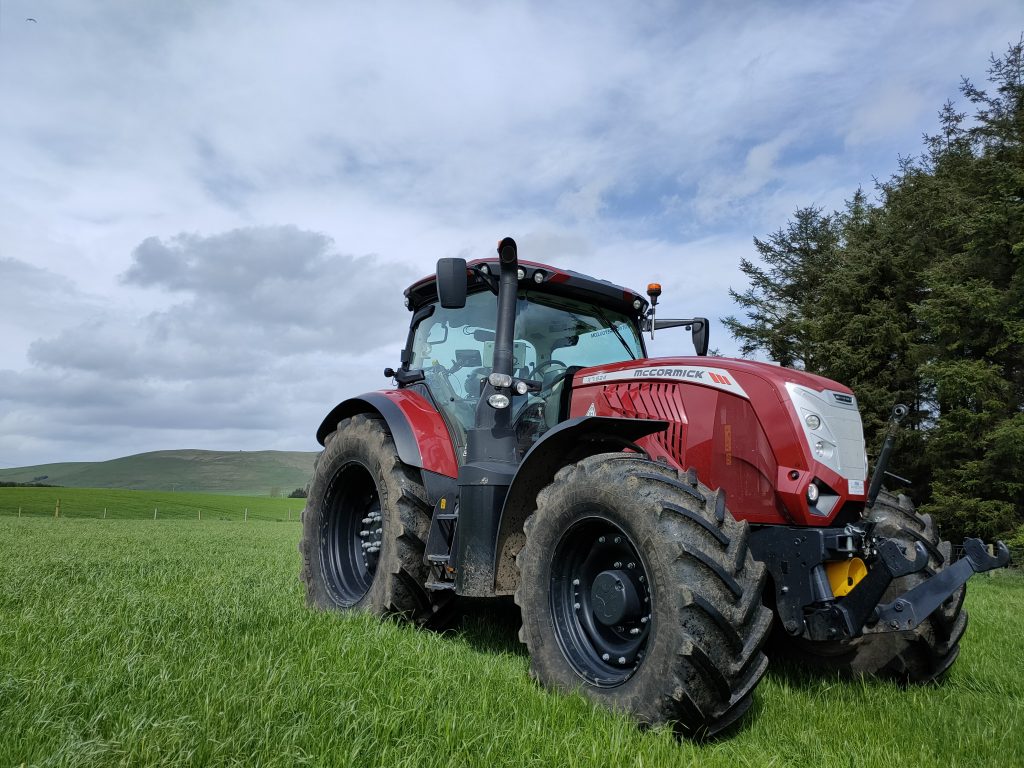 Clever kit
"When we made the decision to purchase two new McCormicks, we trailed them against some of the other, arguably bigger brands, and these machines really stood out, especially when you took the purchase price into account as well," he said. "They've got an excellent turning circle and the suspension is very clever in the way it levels the tractor and dampens any of the bumps in the field."
Adding to their confidence in the machines is the five year warranty offered as an option on all McCormick tractors. "While you always hope you'll never have to use it, having that warranty there gives us the peace of mind when the pressure is on."
While the purchase of the two McCormicks was a move away from the Harrsons' typical replacement policy (in that they did not replace any tractors), frontline tractors will normally work for five years, before being moved to less intensive operations until they reach around 10,000 hours.
"I've known contractors who are using McCormicks to haul chicken muck and doing serious amounts of hours, and miles, and have never had their tractors in the dealers for anymore than servicing, so we're confident in the longevity and build quality."